The Appliance Doctor was among more than 350 buildings professionals (vendors) displaying their goods at the BuildingsNY, the leading tradeshow for building owners and managers that took place on April 24-25, 2013.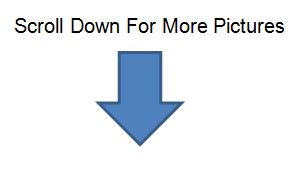 The show, which was kicked off by the Associated Buildings and Owners of Greater New York, Inc. (ABO), focused much of its energy on Hurricane Sandy and how it impacted building owners in the area. Instructional forums on everything from lessons learned from the storm and the ethics of property management to how to better manage insurance and liability costs made up the two-day event. Other forums concentrated on increasing energy sustainability at a time when area construction is again soaring. (Sales of U.S. homes are up by more than 18 percent in March 2013 compared to the same time last year according to Reuters' economists.)
In all, the 2013 BuildingNY show saw a ten percent increase in attendance, with many owners and resident managers stopping by to check out the benefits of entering into agreements with the Appliance Doctor for building-wide appliance maintenance and service.
Appliance Doctor owner Anthony Attanasio and several of his top technicians were on hand to meet and greet attendees, fielding questions about service contracts, upcoming changes in high-end appliances, and how properly caring for and maintaining an appliance extends its usability over the long haul. They also described in detail the myriad ways in which the Appliance Doctor is providing ready solutions for their residents' appliance repair nyc needs.
Besides describing how the Appliance Doctor is a leader in overall response time, Attanasio explained how recent upgrades in technology have provided his field service technicians with new laptop computers that enable real-time diagnostic testing, sometimes directly interfacing with top manufactures, such as Miele, Bosch, Whirpool, and others.
"Not only does Internet connectivity help efficiency in the field, but it has eliminated a lot of paper because now everything is stored digitally, explained Appliance Doctor technology consultant Richard J. Sedlack. "That cuts down on the lag time when ordering parts and frees up a lot of manpower in the office."
Within minutes of leaving the customer's home on a service call, all of the information about that call is immediately available. Should a customer call for information, the office staff knows exactly what went wrong with his or her appliance, if a part is in stock, if it has been ordered, when it will arrive, and when it can be installed. It's just one more way the Appliance Doctor is a leader in the field of service providers.
If you were among those who joined us this year, thanks for stopping by to say 'Hello'. If not, we hope to see you at BuildingsNY 2014!