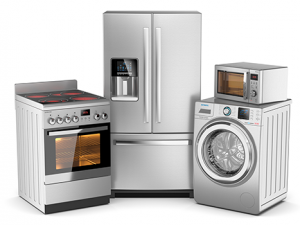 Choosing a refrigerator for the home is no easy task. With so many models and features on the market, it can be difficult to decide which one best meets your needs. To help you make an informed decision, here are five tips for selecting an efficient refrigerator for your home:
Consider Energy Efficiency Ratings – When shopping around for a new refrigerator, look for one with a high energy efficiency rating. This will help reduce your monthly electricity bills and save you money in the long run.
Look For Durable Build Quality – Choosing a refrigerator with durable build quality will ensure that it lasts for many years to come. Pay attention to the type of materials used and check customer reviews to get an idea of how reliable a particular model is.
Opt For The Appropriate Size – Refrigerators come in a variety of sizes, so consider the amount of food you typically need to store and choose one that will meet your needs without taking up too much space.
Think About Additional Features – Many refrigerators today offer additional features such as ice makers, water dispensers, temperature control systems and more. Consider the features you might find useful in a refrigerator before making a purchase.
Factor In Maintenance Costs – When selecting a refrigerator for your home, consider not only the upfront cost but also the maintenance costs that come along with it. Choose one that is easy to maintain and won't require frequent repairs or service calls.
If you're in need of refrigerator repair services, it's important to choose a reliable and experienced service provider. Make sure that the technician is properly trained and certified to work on refrigerators before hiring them for the job. Ask about their experience level and get references from previous clients so you can make an informed decision.
Keeping your refrigerator in good condition is key to maintaining its performance over time. Make sure to regularly clean and inspect the appliance, including checking for any signs of wear and tear. Additionally, ensure that all parts are properly functioning and that it's set at the correct temperature for optimal cooling efficiency.
By following these tips, you can help keep your refrigerator running smoothly while avoiding costly repairs over time. If you're in need of repair services or advice, don't hesitate to contact a qualified and experienced professional for help. With the right service provider, you can ensure that your refrigerator continues to perform at its best.
If you have questions about refrigerator repair or want to schedule a service call, get in touch with an experienced technician today. They can help you diagnose the issue, provide advice on how to best address it, and offer cost-effective solutions for getting your refrigerator up and running again quickly. With their expertise and knowledge, they can ensure that you're back to enjoying all of the benefits of your refrigerator in no time.
Maintaining and repairing your refrigerator is a task that requires knowledge and expertise. If you're in White Plains and need professional refrigerator repair services, don't hesitate to reach out. With Appliance Doctor X – White Plains Refrigerator Repair provider, you're guaranteed top-notch, efficient service that'll get your fridge running optimally in no time. Remember, for all your refrigerator repair needs in White Plains, NY, reliable and experienced professionals are just a phone call away. Trust us with your refrigerator, and we promise to provide the best service at reasonable rates. Keep your food fresh and your drinks cool by choosing the best in refrigerator repair services in White Plains, NY.