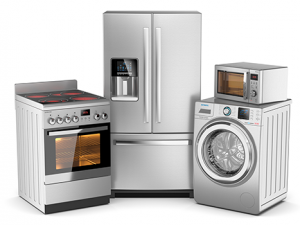 Imagine this: You're about to host a dinner party and your oven stops working, or your refrigerator suddenly stops cooling on a hot summer day. Frustrating, isn't it? When appliances break down, it can bring life to a standstill. In such situations, searching for a reliable appliance repair service becomes inevitable. If you're in New Rochelle, NY, you're in luck. We offer professional appliance repair services that can save you from the stress of malfunctioning appliances. We aim to provide prompt and efficient solutions for all your appliance repair needs in New Rochelle. It's about time you say goodbye to the days of hassle and hello to a smoother, more convenient living experience.
Importance of appliances in daily life
Home appliances play an integral role in our day-to-day lives, making tasks easier and adding comfort and convenience. Their functionality extends from the kitchen — helping us cook, clean, and preserve food — to our living spaces, providing climate control and entertainment.
The inconvenience caused by malfunctioning appliances
When these appliances malfunction, it not only disrupts our routines but also increases our workload. A broken dishwasher means resorting to hand washing dishes, a malfunctioning refrigerator leads to spoiled food, and a faulty HVAC system results in uncomfortable living conditions.
Why Professional Appliance Repair?
Professional appliance repair services offer a solution to these challenges. With their expertise, they can diagnose issues accurately and quickly, ensuring that your appliance is back to functioning optimally as soon as possible.
High-quality repair
Professional appliance repair services in New Rochelle, NY, are committed to high-quality repairs. Their trained technicians utilize the latest tools and techniques to fix your appliances, ensuring longevity and efficient performance.
Cost-effective in the long run
While DIY might seem cheaper initially, it can lead to more costly repairs down the line due to incorrect diagnoses or improper repairs. Professional services ensure that the job is done right the first time, saving you money in the long run.
Safety considerations
DIY repairs can pose safety risks if not done correctly. Professionals are knowledgeable about safety protocols and standards, making sure all repairs are done safely.
Choosing Appliance Repair in New Rochelle, NY
Choosing a local service for appliance repair in New Rochelle, NY, ensures quick response times and personalized service. Being local, they are familiar with common issues in the area and can address them efficiently.
Importance of local services
Local services are rooted in the community and understand the unique needs of their customers. They are readily available to provide support and assistance when needed.
Benefits of choosing services in New Rochelle
Choosing services in New Rochelle ensures you are working with professionals who are committed to meeting the community's needs. They strive to provide excellent customer service, high-quality repairs, and competitive prices.
What to Expect from a Professional Appliance Repair Service
A professional appliance repair service will perform a detailed assessment and diagnosis of your appliance. They will provide transparent pricing, ensuring there are no hidden costs. You can expect a quick and efficient service, minimizing the downtime of your appliance.
Conclusion
In conclusion, professional appliance repair services are a valuable resource when dealing with malfunctioning appliances. They provide high-quality, cost-effective, and safe solutions. So, next time you find yourself struggling with a faulty appliance, reach out to a reputable appliance repair in New Rochelle, NY. Your appliances, and your peace of mind, will thank you.