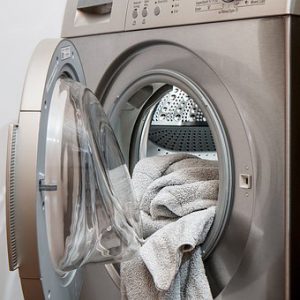 Dryer repair can be a daunting and intimidating task for many dryers, but it doesn't have to be. In this blog, we'll introduce you to the basics of dryer part replacement and provide helpful tips on when and how to get it done safely and correctly NYC dryer repair.
Knowing When Parts Need to be Replaced
Over time, parts in your dryer can start to wear out and need to be replaced. There are a few telltale signs that indicate when it's time to look into replacing one or more of these parts. For example, if you notice loud noises coming from the dryer during use or if the motor stops running but the lights remain on, it's likely time to start researching new parts. It's also important to understand the different types of dryer parts that may need to be replaced including belts, fuses, motors and switches.
Diagnosing Problems
Before you can determine which part needs to be replaced or purchase a new one, you need to accurately diagnose the problem. In some cases, your dryer may be suffering from a simple issue such as lint build-up or inadequate ventilation that can be easily fixed without having to replace any parts. To properly assess what's wrong with your dryer, you can use a multimeter to test the continuity on the various parts to ensure that they're functioning correctly.
Finding the Right Part
Once you've identified which part needs to be replaced, it's important to make sure that you get the right one for your dryer model. Researching online or visiting an appliance store can help you find exactly what you need at a price that fits your budget.
Replacing Dryer Parts
When it comes time to actually replace the part, you can find many helpful tutorials online with step-by-step instructions. Generally speaking, replacing dryer parts is a fairly straightforward process that involves disconnecting power from the appliance, taking apart the back panel, removing and replacing the part in question, and putting the cover back on. It's always important to ensure that you're working with a stable surface and have unplugged the dryer before doing any work on it.
Conclusion
If you're looking for reliable and trustworthy dryer repair in NYC, then look no further. Our experienced technicians are well-versed in all aspects of dryer repair and replacement parts, so don't hesitate to contact us if you need help getting your appliance up and running again. We provide quality service at an affordable rate, and can tackle any dryer repair job in the greater NYC area. Get in touch with us today to learn more about our services and how we can help you get the most out of your dryer.