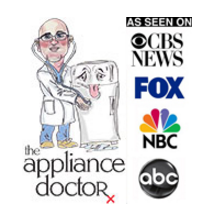 Aside from regular maintenance, ovens may need repairs from time to time. However, taking your appliance in for a professional repair can become costly. To help you save money on oven repair and avoid paying excessive fees, here are some tips you should consider when dealing with an oven repair in NYC:
Research the Problem before Contacting a Repair Service.
Before you contact any repair services, take the time to research the issue your oven is facing. This will not only allow you to explain to the service technician exactly what's wrong with your unit, but it may also help you determine if there are any parts that need replacing or if you simply have to perform some minor repairs.
Look for Local Repair Services.
By looking for local oven repair in NYC, you can save a lot of money on labor costs as well as on transportation fees, if applicable. Additionally, local repair technicians are often more familiar with the common issues associated with ovens within your particular area and may be able to provide more accurate estimates for the repair costs.
Check for Online Deals and Coupons.
Many oven repair services offer discounts or deals on their website, so be sure to check if they have any available before you contact them. Additionally, you can also look out for coupons in local newspapers or other publications that may allow you to save even more.
Ask for a Price Estimate.
Before you commit to any oven repair service, make sure to get a breakdown of the costs involved in the repairs from the technician or service provider. This will give you a better idea of how much money you'll be spending and can help you decide which services are worth investing in.
Make sure to Ask about Warranties or Guarantees.
Before you commit to any oven repair services, make sure to ask if they offer warranties or guarantees on their work. This will help ensure that your oven is protected from future repairs, saving you time and money in the long run.
Conclusion
Choose a professional NYC oven repair services provider with some research and careful planning, you can find a reliable service provider that won't break your budget. To save money on oven repairs, remember to look for local services, check for online deals, get a price estimate from the technician, and ask about warranties or guarantees before committing to any service. With these simple steps, you should be able to get your oven back in working condition without having to spend too much money!