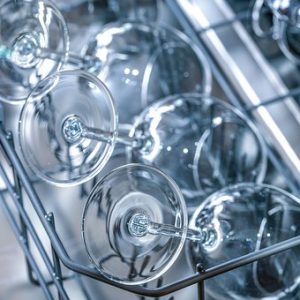 A dishwasher can make life easier by taking the hassle out of washing dishes. But before you buy a dishwasher, it is important to choose one that is both efficient and meets all your needs. Below are some tips to help you navigate the process of selecting the right dishwasher for your home.
Capacity and size matter
One of the key factors to consider when choosing a dishwasher is size. You should be sure to get a model with enough capacity for all your dishes and utensils, particularly if you have a large family or entertain often. Also, measure your kitchen space carefully so that the new appliance fits comfortably into your existing layout.
Check your water consumption
The amount of water used per cycle is another factor to keep in mind when selecting a dishwasher. The more efficient models use as little as three gallons per cycle, which can save you money on energy costs in the long run. Additionally, many modern models come with adjustable settings such as half-load or light wash cycles that use even less water and energy than normal cycles.
|
Look for durability
When shopping for a dishwasher, consider what features it offers. Dishwashers are not cheap appliances, and you want one that will last. To ensure durability, look for stainless steel tubs instead of plastic ones since they tend to be more resistant to wear and tear over time. Opting for an Energy Star-certified model also helps guarantee quality construction and long-term performance since these models must meet strict standards set by the US Environmental Protection Agency (EPA).
When is the right time to service your dishwasher?
Regularly servicing your dishwasher can extend its life and ensure it continues to provide you with superior performance. To maximise the lifespan of your dishwasher, it should be serviced at least every 12 months or when noticeable performance issues become evident. These include an increased cycle time, noisy operation, water overflow during washing cycles, and poor cleaning results. Occasionally wiping internal compartments with a damp cloth between services will enhance its capability and maintain machine functions between servicing intervals. A knowledgeable and experienced service for dishwasher repair in NYC can assist you with routine dishwasher servicing to increase its longevity and ensure ample time for clean dishes without interruption.
Conclusion:
When your dishwasher starts to show signs of wear and tear, it may be time for a new one. But with so many options on the market, how do you know which one is right for you? There are a few key factors you should consider when shopping for a new dishwasher, such as cycle time, water usage, and noise level. With these things in mind, you can narrow down your choices and find an efficient dishwasher that meets your needs. If you're having trouble finding the right model or need help repairing your current dishwasher, contact a professional for dishwasher repair in New York today. They can help you choose the best dishwasher for your home and make sure it's running properly.