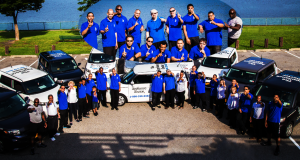 When your oven breaks down, it can be a real pain. Not only do you have to find a way to cook your food, but you also have to find a reputable repair service to fix the problem. Whether your oven is on the fritz or you're in need of a routine cleaning, it's important to find a reputable oven repair service that can get the job done right. But with so many options out there, how can you be sure you're choosing the best one? Appliance Doctor X has expertise in Oven repair in Manhattan and they can assist you with this because they have a team of professionals who can help you keep your oven in good working order.
Here are some tips that will help you find an oven repair service that meets your needs.
Consult with friends, family, and neighbours for advice.
If you know someone who has recently had their oven repaired, ask them for a recommendation. They'll be able to tell you firsthand whether they were happy with the service they received and if they would recommend the company to others.
Look at online reviews.
Sites like Google and Yelp are great resources for finding customer reviews of local businesses. When reading reviews, pay attention to both the positive and negative comments to get a well-rounded view of the company. If a business has mostly positive reviews but a few negative ones, see if the negative reviewers had similar issues to what you're experiencing.
Compare the prices and services offered.
When you've narrowed down your choices, compare the prices and services provided by each company. Some companies may offer lower prices but fewer services, while others may have higher prices but offer more comprehensive service packages. Choose the company that offers the best value for what you need. Once you choose the services, you'll want to call each repair service and ask them a few questions. Find out how long they've been in business, what kind of experience their technicians have, and whether they offer any guarantees on their work. That way, you can be sure you're choosing the best possible option for your needs.
Inquire about warranty and guarantee coverage.
When it comes to choosing oven repair services, it is important to inquire about their services and experience. This way, if something goes wrong in the future, you can rest easy knowing that your repairs are covered. Make sure to ask each company about their coverage before making your final decision. In most cases, the company will be happy to provide you with this information. However, if they are not forthcoming with this information, it may be best to look elsewhere for your home repair needs. By taking the time to ask about warranty and guarantee coverage, you can be sure that you are making the best decision for your home.
Conclusion
By following these four tips, you can be sure to find the best oven repair service for your needs. Keep in mind that it's always important to ask about warranty coverage and guarantees before making your final decision; this will give you extra peace of mind knowing that your repairs are covered in case something goes wrong down the road. Have any other questions about finding an oven repair service? Contact an expert for oven repair in Manhattan.