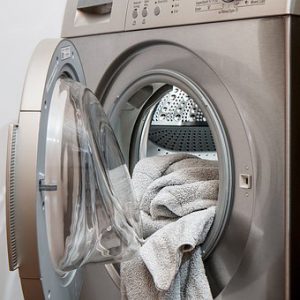 If your dryer isn't working as efficiently as it used to, or if it's starting to make strange noises, it might be time to call in a professional for help. Here are seven signs that indicate you need to schedule service of dryer repair in NYC:
Your clothes are taking longer to dry than usual. This could be a sign that your dryer's heating element is failing.
Your clothes are coming out of the dryer extremely hot, or they're barely warm. This could be a sign of a clogged vent or lint build-up.
You notice excessive lint accumulation around the dryer, on your clothing, or in the lint trap. Lint buildup is a serious fire hazard, so it's important to have it removed by a professional.
Your dryer smells strange when it's running. This could be caused by a gas leak or other issue with the dryer's ventilation system.
The door of your dryer doesn't seal properly, or there's gaps around the door. This could be allowing heat to escape, which makes your dryer less efficient and could be a fire hazard.
Your clothes are coming out wrinkled or damaged. This could be due to incorrect settings, overloading the dryer, or a problem with the drum.
The outside of your dryer is extremely hot to the touch. This could be a sign of an overheating issue, which can be dangerous.
If you notice any of these signs, it's important to call a professional for dryer repair service right away. Ignoring the problem could lead to further damage to your dryer or even a fire.
So how do you know which one to choose? Here are a few tips to help you select the right company:
Make sure the company is Certified and insured.
Ask for referrals from friends or family members. This can help you to find a company that has a good reputation.
Read online reviews. What other customers have said about their experience.
They have been in business for several years.
They offer same-day or next-day service.
They offer a satisfaction guarantee.
They have positive online reviews.
They are a member of the Better Business Bureau.
They se genuine parts and materials.
They provide a fair price for their services.
They offer convenient scheduling options.
They respect your time and property.
They clean up after themselves when the job is done.
ing these tips can help you find the best dryer repair service provider for your needs. With a little research, you can be sure to find a company that will provide you with quality service and a fair price.
Conclusion
If you're experiencing any of the signs that your dryer is in need of repair, don't wait. Call Appliance Doctor for dryer repair in NYC. Not only will this save you time and money in the long run, but it will also ensure that your appliance is fixed properly and lasts for years to come. We have years of experience repairing appliances of all different makes and models, we offer competitive rates,  so you can be sure your appliance will be repaired correctly. Contact us today to schedule an appointment!