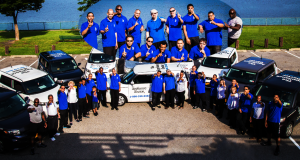 Looking for a quick, reliable, and affordable appliance repair service in Manhattan? Do not worry, the appliance doctor x is the best choice as it has enormous advantages. We have been repairing appliances in Manhattan for more than 40 years. We are a family-owned and operated business, and we take pride in our work. We are highly qualified and experienced, and we use only the best parts and materials. We offer a wide range of services, including refrigerator repair, oven repair, dishwasher repair, washer and dryer repair, and much more. Our Team is always available to answer any questions you may have, and we will work with you to find the best solution for your appliance repair needs. Appliance Doctor X is the best choice for appliance repair in Manhattan.
Why it is important to have your appliances repaired regularly?
Most people don't realize how important it is to have their appliances repaired on a regular basis. Appliances are an essential part of our daily lives and when one breaks down, it can cause a lot of inconveniences. Not to mention, if an appliance is not repaired properly, it can pose a safety hazard to you and your family. That's why it's important to call Appliance Repair in Manhattan when you need appliance repair services. We will send a qualified technician to your home or business to fix your appliance quickly and efficiently. We stand by our work and offer a 100% satisfaction guarantee so you can be sure you're making the best decision for your appliances.
The benefits of using Manhattan Appliance Repair
You can get your issue resolved fast through our team of highly trained and experienced technicians who can take on any repair job, big or small. Plus, we offer a wide range of convenient services, like same-day and Saturday appointments, so you can get your appliances back up and running in no time. We are your one-stop shop for all your appliance repair needs.  Contact us today to schedule a free consultation.
Conclusion
It is possible to have a successful appliance repair in Manhattan, It is affordable and cheaper and we give excellent service to our customers and we reach our customer expectations. The Appliance Doctor of NYC has a variety of major home appliances, specifically refrigerator repair, dryer, dishwasher, washing machine, oven, and microwave repair, always at affordable prices.