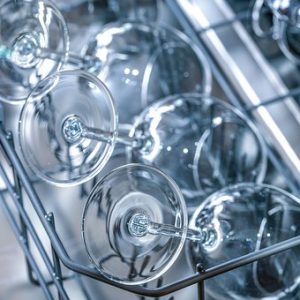 When you need a professional dishwasher repair NYC service, understanding how to locate trustworthy and reliable repair experts can be hard at first. Find out more in this blog what qualities and details you should look for in an appliance repair company, especially when you are in the market for anything from dishwasher to refrigerator repair.
Calling on an appliance and dishwasher repair NYC service for a repair is an excellent option. However, that process can bring its stressors, especially if you do not know and trust that repair provider.
If you need services such as dishwasher repair, it will help if you find out the elements to look for when finding a repair professional. You can pick somebody who will help you get your appliances back on track without too much hassle.
Specificity of the Service
When searching for an appliance professional, the first element you must consider is the service's specificity. Remember that if you are finding a repair person to handle a particular problem, like a dishwasher repair, you don't need to hire someone who is a pro in all kinds of appliance repair.
Many repair companies will provide service for a variety of appliances. Of course, you don't need to hire someone claiming to be a specialist in everything from electric mixers repairs to dishwasher repairs.
It will help if you lookout for a professional who provides the service you need without other bells and whistles. That way, you're more likely to find someone who knows what they are doing and has substantial experience with dishwasher repair New York.
The Reputation
The next aspect you need to consider is the professional's reputation. Chances are, an appliance specialist who offers great, dependable service will have a good track record in your community. Feel free to ask who other people go for dishwasher repair in New York.
Are you new in town and don't know who to ask? You may need to depend more on web services. You will find many websites that let customers rate their experiences with the service. But of course, most companies will feature mostly positive reviews when they post such customer responses.
Still, it is worth checking these out since these reviews will offer you an idea of what the dishwasher repair New York company offers.
Thus, if you are only seeking an appliance repair professional for the first time, you need to look for a company that provides the services you need and someone with a great reputation. If you are not in place to confirm the company's reputation, you can use the online web to know their priorities.
Make sure you consider the tips we discussed above, so you are ready to choose the best dishwasher repair New York provider for your needs. Good luck!