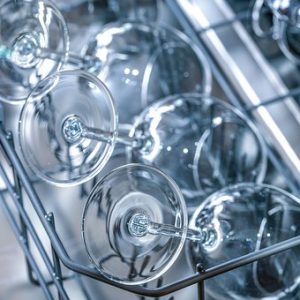 There is nothing worse than doing your dishes manually if you have used an appliance to perform the dirty chore for you for many years. If your Miele dishwasher is not working, contact the professional repair company in NYC to do the repair and get the task done instantly and effectively.
Make sure to hire a Miele dishwasher repair NYC company that employs skilled technicians with many experiences in the service. Good service provider put their skills to the test daily to ensure that clients are 100 percent contented and satisfied.
What are the Common Issues with Miele Dishwashers that You May Encounter?
If you encounter issues like these, you need to call an expert to fix it immediately and avoid the problem from getting worse:
Your dishwasher does not clean
Flashing intake or drain
Lights blinking or flashing
Your dishwasher is leaking
Won't start or switch on
Your dishwasher won't latch
Not dissolving soap
Not cleaning top rack
Starts and stops during the wash cycle
It smells like burning plastic
Not getting water
Does not clean
It keeps running and leaking
Producing loud noise
Why Choose Experts Miele Dishwasher Repair NYC?
Your Miele dishwasher deserved the best with regards to repair. So, you must contact a reliable appliance repair company. The technicians are well trained in fixing this home appliance, but they also have many years of experience in repairing Miele appliances. Aside from training and experience, they also know the significance of speedy and fast service; that is why you can keep in touch with them 24 hours a day, 7 days a week, and they provide same-day service all through the NYC area. The team of technicians comes ready with state-of-the-art tools and different components available that allow them to do the repair on the spot. No matter what the issue of your dishwasher is, making an odd noise or starting leaking, the team will have your Miele dishwasher in no time.
You can benefit from the same-day service, so you can get on with your daily job. You don't have to waste precious time on your dirty and grimy dishes piling up. You have to contact an expert for the repair service to get your dishwasher working again quickly. It is vital to hire a company that offers affordable prices, but you also need to ensure that they are licensed as well as insured. With an expert provider, you can rest assured that you are getting access to respectful and prompt service with the parts required right into the truck. So, there is no need to wait.
Meile has made many models of dishwashers all through its history. If you want Miele dishwasher repair NYC, it is quite reasonably a time-sensitive issue.  Make sure to call a reliable repair company that offers same-day service and is backed with a 100 satisfaction guarantee. The best repair company will arrive with parts and tools to get the task done on the spot, so you will save time.