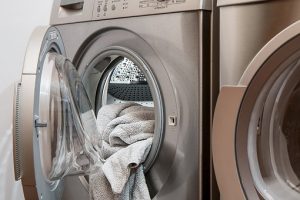 All of us have been there at some point in our lives. You have lots of chores you need to do, and laundry is at the top of the list. You load up your dryer and then set the timer and depart to do other responsibilities. A few minutes later, you are back to check the laundry only to find out that there is nothing change. Your clothes are still damp and cold. Some things are as annoying. If the dryer is not working, it can put serious crimps in the daily routine. Worry no more as there are some steps which you can take to bring back the dryer to its full potential- through professional dryer repair in Manhattan Company.
The initial step regarding any home appliance repair is to know what is causing the problem precisely. Does it start? Does it tumble? Are the clothes taking a couple of hours to dry? The answers to these concerns will assists you target the primary source of the issue. Below are simple and easy steps:
Ensure your dryer is plugged in. It might look like common sense; however, dryer performance complaints which end by connecting the wire into the outlet are common than you would believe.
Check and replace blown fuses. Depending on the model and age, a dryer can utilize lots of power. This can result in blown fuses as well as tripped circuits, particularly in homes that have older electrical systems. It must be easy to replace the fuse.
Make sure to clean the lint trap. If the clothes take more hours to dry, the lint trap might be the issue. If it is full, it can hinder the circulation of the dryer, and it is forced to work for long hours than usual. This can also be the main cause of overheating, putting your unit at risk for a fire. So, ensure to keep the dryer working at the utmost levels and clean the lint filter on a regular basis.
Check the exhaust vent and dryer hose. If the lint filter is clean and your clothes are still taking hours to dry, the exhaust vent and dryer hose might need cleaning. In due course, lint can gather, blocking the hose as well as preventing the exhaust from opening.
If you are not able to figure out the main source of the issues, it might be the right time to contact a professional dryer repair in Manhattan. They have experience and extensive training doing clothes dryer repair and might have access to model-specific components, which are not easy to find anywhere. Extensive repair involving electric circuitry might be dangerous for amateur jobs; therefore, consult an expert for your safety. There are a lot of dryer repair companies out there offering free quotes or waiving services charges with a completed repair. Look around to find the best value.
It doesn't matter if you decide to handle the dryer repair in Manhattan yourself or choose to hire an expert; dryer repair does not need to be expensive or stressful. With repair service and maintenance, your dryer will serve you well for many years to come.