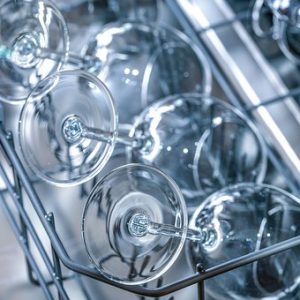 For many homeowners, their dishwashing machine has become so much more than just a groundbreaking convenience; this home appliance has entrenched as part of their daily lives and saves homeowners precious energy and time, all while assisting in keeping sinks and countertops mess-free as possible. Because homeowners depend so heavily on this specific household appliance, it can prove a major routine upheaval when they realize that their dishwashers just are not working as they should.
Professional Dishwasher Repair New York Can Help Extend The Life Span Of Your Home Appliance
As with major home appliances, a dishwasher, regardless of model, brand, and make, does occasionally need a professional tender loving care. Whether it looks like a minor operational fault or a considerable breakdown in general cleaning management, working with a professional dishwasher repair service provider can make a main difference in the way the unit performs. What is most important is that teaming with a reliable dishwasher repair company can extend the life of the unit for a considerable overall saving.
When To Call A Reputable Dishwasher Repair Manhattan Professional
Not sure if your dishwasher could utilize a bit of tune-up? Look for these telltale signs to know if you are ready for a specialized dishwasher repair company.
Damage latch: Not being capable of properly shutting your unit can play a considerable job in how it can clean your dishes; a trained and qualified specialist can restore the latch fast for optimal performance.
Lukewarm Water: The water circulating in the dishwasher must always be hot. If the water is lukewarm or dishes that feel cool to the tough after a cleaning cycle is a sign that it is time to call a qualified appliance repair service provider right away.
Visible Cracks: In due course, your appliance will start to show indications of wear and tear, but visible cracks in the body of your unit can affect the way the unit cleans dishes. So, ensure to always connect with a team that specializes in the repair of this machine to get it back on track as much as possible.
Rust All Over the Unit: The inside of the unit must never show indications of rusting inside; it is a clear sign that something is not working correctly.
Pooling of Water: Maybe the biggest sign that your dishwasher needs attention is pooling water at the base of the machine. Homeowners find puddles in their unit after a cleaning cycle and think that is just a normal event with their home appliance. This is not the case. Water pooling is a major indication that something is going wrong in your unit.
Suppose you realize that you need a professional repair service on your dishwasher machine. In that case, it is vital to source an expert and specialized team of experts who have many years of experience and state-of-the-art tools needed for an immediate and seamless repair process. Look for a dishwasher repair Manhattan Company that provides repairing services on each model and brand to make sure that you are working with a team that is able to fix your unit and get you back to the normal household routine as fast as possible.