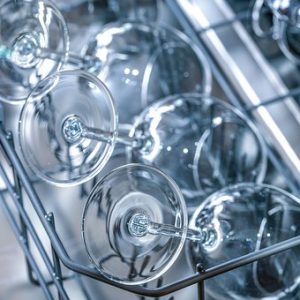 Are you having difficulty finding a reliable service company that can do the repair and maintenance of your dishwashers? Well, fret no more because there is a high-performing company that can properly address your concern. I know that it's quite challenging to find a reliable Manhattan dishwasher repair service company that can give you exceptional results. So, to give you an idea of how to find the best deals and offers in the marketplace, then you may want to consider Appliance Doctor as your perfect option.
Sometimes, it's hard to decide whether it is more reasonable to repair your appliance or better to replace them and buy a new unit. There are several types of dishwashers that come out per year that utilize less electricity and water for dishwashing items. And sometimes, these products are cost-saving and more efficient. Because of this, it provides you a tough decision if you will place your dishwashers into repair or you will just purchase a new one to be utilized at home. If you are unsure of what to do, then take a glimpse at the following things as your guide:
Warranty – If you have a type of dishwasher that is still under warranty, it would be better to let it be fixed by an expert technician. There are numerous dishwasher repair Manhattan companies that can extend their assistance for your appliance. Though it is quite a hassle on your part since you will need to call a repair service provider from the manufacturer, still, your dishwasher will be fixed based on the warranty. If it's already beyond the warranty period, then you may contact some technicians who can check your appliance. Let them determine the damages and troubleshoot if necessary. By availing the dishwasher repair services nearby, you can save more money. Thus, the lifespan of your dishwasher is still extended.
Repair cost – Upon checking your dishwasher by the professional technicians that you have hired, you will know the estimated cost for the repair and maintenance. If you think that the cost is still reasonable than buying a new unit, then let them fix or repair your dishwasher. This is better than buying a new dishwasher to be used at home.
Kind of repair – Dishwasher is worth repairing based on the problem of your appliance. If it needs some simple procedures on repair and maintenance like fixing a soap dispenser, filling valve or drain pump, pressure switch door seal, or latch, then the repair is something worthy. However, there are some companies like Appliance Doctor that can give and offer you the best deal when it comes to any damage or problem your dishwasher may have. So, you may also contact their team to have their high-quality services and excellent offers.
Sometimes, DIYs efforts are simply not enough when it comes to your dishwasher and other household appliances. So, if you want to experience the best things and benefits of dishwasher repair Manhattan services, then consider the Appliance Doctor as your main service provider!