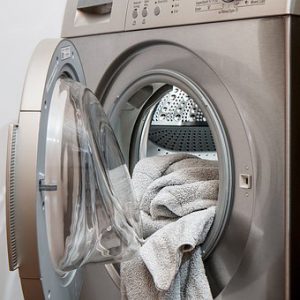 People depend on their clothes dryer to help them handle their routine. Hence, the inconvenience can be massive when it breaks down or malfunctions. In other scenarios, basic troubleshooting is all that's needed to get the dryer running again. However, for more complicated and intricate problems, you need the help of a dryer repair NYC professional.
Homeowners often take their washer-dryers for granted until they malfunction. Is your dryer not working the way it should be? Then it builds further work and anxiety for you to get your clothes dry. Imagine if you keep on top of your dryer repair requirements. It's possible you have a functional dryer and fully purposeful laundry room for years to come.
But what about if you don't? Well, you could be wasting hours hanging your wet garments up on a line or spending out additional money for an expensive new dryer.
Are you pondering if your dryer is working suitably? Here are obvious signs to consider that could suggest you need a professional dryer repair service. Some of the most typical symptoms of dryer trouble are consists of:
The dryer is producing disruptive noises
Clothes are too hot
Clothes are not getting dried
The drum isn't tumbling
It won't turn on
Some of these symptoms might not be clear signs that speedy dryer repair is wanted, especially outside your dryer isn't turning on. You may assume it is simpler to put off solving the issues. You dry your semi-wet clothes.
Are your clothes too hot? Just allow them to sit longer before folding them. There are times your dryer is making odd sounds, but it is nothing you cannot tune out. Do-it-yourself repairs are one thing; however, trying to work around a broken dryer instead of repairing it is not a smart move at all.
Don't Ignore the Problem
 Ignoring the problem for a long time could lead to the appliance being damaged beyond repair. You might then need to buy a new unit and deal with the new appliance installation's troubles. If you are specific in your DIY repair abilities, you can retrieve your dryer repair manual and find how to fix the problem.
Nonetheless, you will find numerous parts inside a dryer that work together. Hence, it could be challenging to locate the source of the problem. A professional NYC dryer repair expert can diagnose the problem quickly.
Your Safety Must be Your Priority
 When we talk about appliance repair, the main divider between choosing a professional or DIY is safety. Like all appliance repair, you will find different safety risks when dealing with complicated devices. However, do not think that you need to purchase a new unit.
You will be saving money and time over buying a new dryer whether you prefer to do the dryer repair by yourself or call a professional for dryer repair service. When you see any malfunction sign, ensure you grab your repair manual or contact a dependable appliance repair specialist to handle the problem as soon as possible.