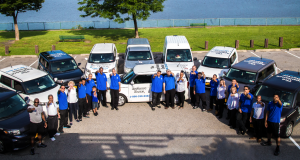 The majority of your daily chores vary on different appliances that you employ at your homes. They play a very crucial role in streamlining all your activities. Therefore, everything seems to be coming to a standstill, if any of your appliance malfunctions or stops working.
It becomes important to get them in the right working condition as early as possible to prevent any hassles and inconveniences. For that purpose, you must keep track of the best NYC appliance repair service providers that provide timely and prompt services.
What are the different appliances that are used in your household? What are the typical issues that happen that makes them dysfunctional? Check out below our list of appliances utilized as well as the defects they experience over time.
Dishwasher
You might not be able to utilize your dishwasher correctly if:
the device is noisy
the door does not latch or drops
not cleaning properly
the water does not fill
the process keeps stopping mid-cycle
the indication lights blink only
there are error codes
Disposals
Is your disposal dead, leaking, jammed, or noisy? Then it's surely time to repair it.
Washers
The typical defects that might take place in your dryer are sounds or noises when being used; the door doesn't latch properly, no heat production, error codes, humming sounds, stop working in the middle of a cycle, and so much more.
Ovens
You are aware your oven is not working if:
it show error codes
goes on clicking continuously
the bake element is broken
there is a gas odor when you start the oven
there's considerable delay in ignition
the burner isn't getting lit
it doesn't generate heat
Refrigerators
The most typical issues that you might encounter with your refrigerator is:
water leakage
noisy or making clicking sounds
does not dispense ice or water
building up frost
does not make ice at all
slow in making ice
does not cool properly
You will need a professional dryer repair NYC service who can help you in getting back those necessities in proper working condition again, in case of all such issues. Professionals working for dependable service providers have the skills and know-how in fixing appliances of different models and brands.
Hence, you should seek assistance from personal specializing in washing machine repair NYC and other appliances repair to get a high-quality service.
To sum up, we recommend that you opt for a good service provider if you have been seeking for a good appliance repair service. Your task is to search for a dependable service that provides dependable, professional, and reasonable services to meet your individual requirements.