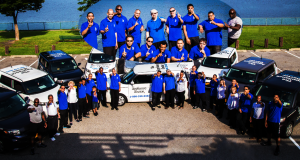 It's not surprising to know that homeowners rely on different appliances to keep their homes running smoothly. Your appliances play a critical role to your daily life, be it washing machine that keeps your clothes clean or refrigerator that keeps your food fresh.
Once something goes wrong to any of your appliances, do not hesitate to contact a professional appliance repair New Rochelle. That way, you can go back to your usual daily activity and finish all your chores very quickly.
As long as appliance repair in New Rochelle can resolve your repair needs, there's no way for you to buy a new unit. As a result, you can save a significant amount of money, and you can prevent further issues.
If it is your first time taking advantage of appliance repair New Rochelle NY, you might be wondering if the things you can expect. So, below are valuable ideas you can consider:
Customer Service
The way the appliance repair technicians interact with you, as well as the service quality they provide are among the most important things you need to know. A professional appliance repair service gives an approximately two-hour window for when to expect the repair technician to arrive. When the technician arrives, he must have all the essential skills, knowledge, and tools.
Availability
None of us know that exact time that you will need an emergency appliance repair. So, make sure to hire a repair technician who is always ready to attend to your needs. Besides, you need to find a repair service that can match your schedule, especially a 24/7 emergency service. That way, you do not need to take off work just to ensure that your appliance is professionally fixed.
Certifications and Licenses
Before hiring an appliance repair company, make sure to look for certifications and licenses. By doing so, rest assured that you will be abiding by the state and federal laws, and you will be working with a qualified technician. With complete certifications, it's a sure thing that the technician knows exactly what he is doing.
Hire Professional Appliance Repair Technicians in New Rochelle!
It is not every day that your appliance is defective. However, if it is, your entire day might be a mess since you cannot easily and quickly finish your chores. From keeping your food fresh to washing your clothes to cleaning your home, every appliance plays a huge part to your daily life activities.
When the time comes that you will need an appliance repair, always go for licensed and experienced. That is to ensure that the job is well done, and you can get rid of future repair issues.
For your next appliance repair needs, do not hesitate to contact a professional appliance repair technician. Then, expect for affordability and positive results.