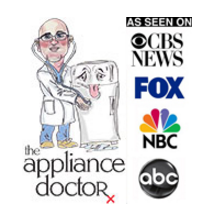 Does your appliance produce strange noises or musty smell? Does your electrical bill get higher than normal? Does an appliance issue recur? Then, appliance repair is a bright idea.
In repairing a dishwasher/refrigerator/HVAC unit, you have two options. It can be a DIY project, or you can hire a professional that specializes in Scarsdale appliance repair. Which is better? Read on for more information!
DIY Appliance Repair – What You Need to Know
A DIY appliance upkeep/repair is time-saving and cost-effective. It is another great learning experience for you as a homeowner. It also promotes privacy, boosts confidence, and gives you peace of mind.
But DIY repairs rarely offer long-term results. Although you provide a quick fix to any of your appliances, it will likely break down again soon.
A DIY repair is a potential hazard. If you don't have prior experience and enough equipment, you're putting your life at risk.
Some homeowners believe that repairing an appliance themselves is cheaper than working with certified technicians. This is not true in most circumstances. To repair your countertop/dishwasher, you have to utilize a range of expensive tools. Perhaps, you don't have them all at home.
Well, you can purchase the materials for high-quality and risk-free repair. But you need to spend more money than you've ever imagined.
Appliances are available with a warranty. A DIY repair could result in the cancellation of the warranty. This is especially true when you break a specific appliance. So, hiring a professional appliance repair Scarsdale NY is the best alternative.
What Makes Hiring an Appliance Repair Expert a Worthwhile Investment?
Avoid Unexpected and Unnecessary Expenses
Let's be honest! A DIY repair causes broken appliances because you lack the expertise and necessary equipment.
While you have a good start in repairing a specific appliance, you may not complete the project yourself. So, you will end up calling an expert. For that reason, you will pay more due to the damages you've caused in the first place.
Have State-of-the-Art Tools
A licensed appliance repair technician is equipped with the most advanced tools. From a screwdriver set, open-end wrench, multi meter, pliers, putty knife, thread-sealing tape to testers, an expert uses the right equipment/materials.
Whatever the size and model of an appliance, a company with expertise in Scarsdale appliance repair can handle multiple projects.
Save Time and Avoid Stress
A DIY repair is labor-intensive. It affects your time with your family, relatives, close friends, and colleagues. To play with your kids and spend quality moments with your family, let an expert handle your appliance repair project.
While you're catching up with your friends/relatives, you can be sure that your appliance will be functional and safe again.
If you have the knowledge and equipment, a DIY appliance repair is a great idea. But nothing can beat the services of a reputable Scarsdale appliance repair technician. Competitive rate? Licensed and diverse team? Individualized and long-term solutions? The most sought-after contractor in the country can make your project a success and remarkable.