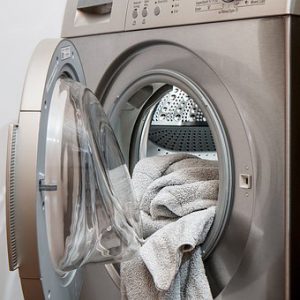 There are so many washing machine repair services in New York City. However, you need to choose the best among them to save money, time, and stop agonizing over your malfunctioning washing machine. We all know that washing machine plays a necessary role in your home. It makes your work easier and guarantee you the cleanliness of your clothes. That's why once there's an issue you've been facing with, you must not neglect it since it can cause bigger problems. However, it is not a good idea to fix it yourself, especially when you don't have prior knowledge in fixing such an appliance. Calling the right washing machine repair NYC can help you solve your problem. But before calling one, you must identify the issue first for you to give detailed information to lessen your expense.
You also need to assure yourself that you have chosen the right service for you by asking your neighbor, workmates, or friends. You can also search online with the best NYC washing machine repair companies and read the customers' reviews. This way, you can compare each company and will be able to select the company with high-quality service and where you can save money. Still, you don't have to choose the cheapest company. Why? The cheapest one can't guarantee your satisfaction. You can't be ensured that you'll have a good service, but it is also not good to choose the most expensive of all to guarantee the quality of work. You need to choose the company with enough price for a specific washing machine repair.
Letting your washing repaired than buying a new one can help you save your money. To ensure that you will save money, you must call the repair service company in NYC that will help you achieve your goal. Letting the professionals handle the complicated issues with your washing machine can make your appliance bring back its condition. They will also provide a longer service life of your washing machine that will enable you to use your appliance for long enough time. Once you made the wrong decision with your selected service, you won't be able to save money. There are some instances wherein some companies will make you pay for extra charges or additional payments. That's why you need to background each company and select the company with better reviews. You can also call and inquire regarding the washing machine repair service they are offering in New York City. This way, you will have an idea about the estimated cost of fixing your appliance issue.
Always bear in mind that in your hands, rely on the decision to make. Choosing the best NYC washing machine repair service will be a great help to save money. Call for the right washing machine repair service and experience the benefits it can give to you, your family and to your machine! Are you having a problem with your washing machine? Then, let the professionals in NYC solve it!