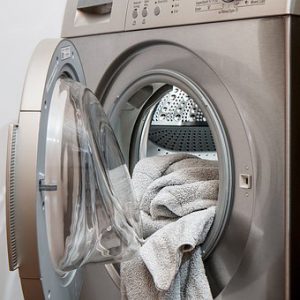 Washing machines are essential because you use it to keep your clothes clean and fresh. When they break, it can cause a lot of inconveniences. Purchasing a new washing machine is not always the most practical choice. Washing machine repair Yonkers is cheaper than buying a new unit. Some parts of washing machines quickly wear out and sometimes, the entire unit stops functioning altogether.
There are times when owners won't be able to fix the machine on the spot. Compared to other household appliances, washing machines are overworked. It's only natural for the parts to wear out quickly since the washing machine is used a few hours a day. If you want your washing machine to last for many years, so you should fix it immediately when it is malfunctioning. If the washing machine malfunctions or breaks down, you won't be able to wash your clothes quickly. You should know your limit and realize when it is time to call an expert to do the job for you.
This is particularly important when you have commercial washing machines. These appliances are designed to withstand the strain of hard work. Commercial washing machines have more cleaning power than residential units. Broken units can mean lost income. Here are some of the most common problems with washing machines.
Door Refuses to Open
If the washing machine has a heat sensor that keeps the door locked, you may need to replace this part. The door itself may be damaged, jammed or warped. It's also possible that a cable inside the unit is broken.
Unit Stops Mid-cycle
When the washing machine stops mid-cycle, you should check the water heater element because it might be broken. If the washing machine doesn't drain due to a blockage, the cycle won't continue. A faulty valve or broken timer can also cause the unit to stop mid-cycle.
Machine Will Not Stop Banging
This problem is usually caused by an unbalanced load. Heavy clothing, pillows, and blankets can cause this problem. You may also hear a banging sound when the bearings are broken, or there's a suspension problem inside the unit. Sometimes, the motor needs to be calibrated, replaced or adjusted to stop the banging. In case changing the load in the unit doesn't stop the banging, you should hire an expert to determine the real cause of the problem and to perform the necessary repairs.
Unit Will Not Spin
A washing machine that won't spin could be the result of different problems. For instance, the unit may not spin because the drum is filled with water. This usually happens when the drainage pipe is clogged either by a buildup of soap or a lost piece of clothing. Your washing machine may not spin if the drum is a faulty or off balance. You may need to repair the motor, timer, speed control module or brushes or replace the belts to fix the problem.
Experts in washing machine repairs Yonkers know how to diagnose and fix the issue fast. They can get your appliance up and running again.