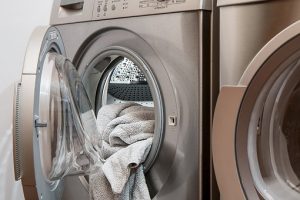 Appliance Doctor Tips on Selecting the Right Dryer
If you are in the market for a new dryer have you stopped to consider the options available these days? Appliance doctor the specialists in appliance repair New York City has compiled a few important facts worth considering when you make the move on your next dryer purchase.
Appliance Doctor Repairs Both Gas and Electric Dryers
First things first, decide what type of dryer you want to use Gas or Electric. Gas and electric dryers are similar in performance. Gas models will cost a little bit more but there can be savings in energy costs compared to electric models. Gas dryers are more likely to need a professional to installation.
The most important feature of a dryer is how it dries. A timer based drying cycle used to be the most common control feature, just turn the dial to an hour or so and walk away. These days modern dryers have sensors that tell when clothing is dry. These sensors prevent the drying cycle finishing prematurely and won't allow the dryer to over dry which shrinks your clothes.
Appliance Doctor – Dryer Capacity is Key
Dryer drum sizes range from around 7 cubic feet to as much as 9 cubic feet. When picking out your dryer it's important to conduct an honest assessment of how much you use it and how big those loads generally are. Consider the capacity of your washing machine and go one up in the size of the dryer if possible. Using this logic, you won't max out your dryer every time it's used. This will speed up dry times and extent the life of the appliance.
Dryer Gadgets and Controls
There are some practical additional features to look for in a dryer. There is delay start which allows you to program your dryer for use at an off-peak time to minimize energy consumption.
Steam technology is available in modern dryers which helps to sanitize as well as remove wrinkles and odors from fabric.
A drum rack is a practical and convenient accessory to have available for some models to keep things from tumbling. These racks are ideal for drying running shoes and they prevent potential damage to the drum.