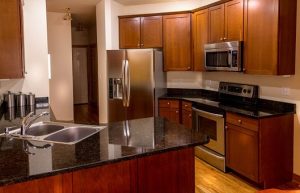 When an appliance breaks down, it's best to call an expert for advice. Some minor issues can be solved independently, but there is always risk involved in DIY repairs. Not only could you hurt yourself, but you may also end up causing more damage to the appliance.
The last thing you want is for the repair bill to be doubly expensive, just because you dug around and something went wrong.
The good news is there are plenty of great contractors in your area. You can search the phone book, ask friends for a recommendation, or browse the internet for appliance repair in Manhattan.
Try to keep the following tips in mind. They'll help you stay safe and protect the oven, fridge, or dishwasher from further damage.
Check for a Warranty
If the appliance is a couple of years old or younger, it may still be under warranty. If this is the case, third party repairs could breach the terms. You'll have to make a decision between waiting for an in-store appointment and breaching the warranty for a quick fix.
For older machines, a breach isn't a big deal. Often, local companies like the Appliance Doctor are much cheaper than branded repairs. So, if the warranty is due to run out soon anyway, it might be worth breaking the rules and using a third-party technician.
Be Careful with Movement
Unless you're sure what the problem is, don't try to move the broken appliance. If a piece or component has become dislodged, trying to move it might exacerbate the damage. It is best to leave the appliance where it stands, but turn the power supply off.
You may need to make an exception, say if your fridge has broken and flooded the kitchen floor. If you must move the appliance, try to keep it slow and steady. Don't try to lift a weight that you're not comfortable with – you can always ask for help.
Get a Cost Estimate
Whether you need a fridge or dishwasher repair in Manhattan, be rigorous when it comes to cost. Technicians are not allowed to lie to you about the price of a repair. If you ask if the job is likely to cost more than a flat-out replacement, they must tell you the truth. Then, it's up to you to decide whether targeted repairs or a full replacement is best.