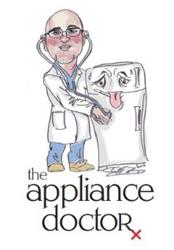 It gets repetitive cleaning out the lint filter from your dryer after every load. However, it is necessary to maximize your dryer usage. If you have any issues with your machine, contact the Appliance Doctor if you're based in the Bronx or anywhere across NYC. Here are the four top reasons why you need to clean your dryer's lint filter every time.
Get Expert Dryer Repairs in the Bronx
If you want to keep your power bills down, you should clean the lint filter. As your clothes are agitated at high temperatures, the load sheds fibers. The lint filter is designed to trap these so that they don't clog the dryer vent hose. If you allow this to build up, then the machine must work a lot harder to do an adequate job. This requires more energy which is not good for the environment and pushes up your bills. By maintaining a clean lint trap, you allow more air flow for an efficient cycle.
Bronx Customers Prefer the Appliance Doctor
Ideally, you should get as many years out of your dryer as possible. With regular maintenance, you reduce the pressure on your machine. This reduces the wear and tear over time. Essentially you can minimize the need for repairs and extend the life of the dryer.
Follow the Appliance Doctor's Dryer Tips
If your lint trap has proper air flow, you can get the job done quicker. If you are in a rush to get your laundry dry, an empty trap will ensure this. Check the filter if you find the cycle is taking longer than expected.
Prevent Excessive Dryer Repairs
Lint is highly flammable, therefore by removing it from your appliance, you reduce the fire risk. Dryers reach high temperatures, and the fibers from your laundry can clog the trap which can act as a fire starter. If you regularly go camping, you can save the lint for the ideal fire starter. However, in your appliance, it is particularly unsafe, and you should ensure you regularly remove it. If you notice your dryer overheating, call the Appliance Doctor in NYC.