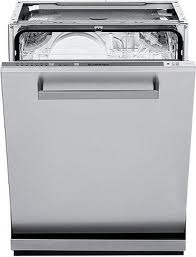 If you live in New York City, you should own a dishwasher. Perhaps you are limited with space in your kitchen, or you are time poor. A dishwasher will reduce the amount of time you need to spend cleaning. Modern dishwashers work efficiently to get your dishes clean and dry. If you have any problems with your machine, contact the Appliance Doctor. Here are five reasons why you need a dishwasher.
Dishwasher Repairs Are Easy with the Appliance Doctor
It takes no time at all to put dishes in your machine compared to the time required to wash each item individually. Time spent doing the dishes could be best spent doing something else. Not only will you save time but you can also save money. Dishwashers use significantly less water than filling the sink up. You'll also notice improvements to your skin. Washing the dishes can lead to drying of the skin. When you put everything in your machine, you can simply set and forget. If your dishwasher isn't working as it should then get it checked out by the Appliance Doctor in NYC.
Use the Appliance Doctor Anywhere in New York
Using a dishwasher is much cleaner than washing by hand. When you clean everything manually, you are limited to the temperature your hands can withstand. Whereas your machine can reach higher temperatures ensuring, its contents are thoroughly sanitized. Any remaining bacteria will be destroyed by the high temperatures ensuring your home is free from germs. This helps to stop the spread of illnesses and is particularly important for young children. In this way, your dishwasher can protect you and your family.
Find Expert Appliance Repair Specialist in NYC
Dishwashers make your kitchen look clean and tidy. If you are washing by hand, you may find yourself filling up the sink multiple times a day. Whereas when you use a dishwasher, you can stack your items and leave them in there until it's full. The dishes are hidden, allowing your kitchen to look presentable. Looking at dishes stacked on the side isn't a great look for you or your guests. They can help to finish off your kitchen and add value to your home. When you come to sell your home, they are an appealing feature as many enjoy the benefits of a dishwasher in the kitchen. If you are experiencing any problems with your machine, contact the Appliance Doctor for quick repairs.
Dishwashers are an essential appliance for your NYC home. They reduce time and money as well as spare your skin from dryness. They sanitize its contents and keep your kitchen looking clean and tidy. If you are unsure, they are a great selling feature. If you have any issues with your machine, call the Appliance Doctor in New York.