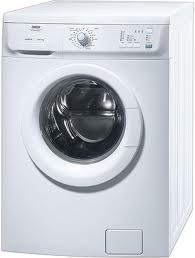 In 2013, American consumers saved $30 billion on their utility bills and prevented greenhouse gas emissions equal to those of 38 million homes under the auspices of the United States Environmental Protection Agency (EPA) and the Energy Star Program, which has now added all residential clothes dryers within the US to their list of appliances. This voluntary labeling program provides energy efficient and money-saving solutions by identifying and promoting products designed to protect the environment.
Saving money on utility bills
The EPA has added all residential clothes dryers in the US to the list of appliances comprising the Energy Star Program and estimates that such action can save as much as $1.5 billion annually in utility bills and prevent more than 22 billion pounds of annual greenhouse gas emissions. These figures came from input provided by major clothes dryer manufacturers, retailers, the Department of Energy and environmental groups.
In the words of U.S. EPA Administrator Gina McCarthy: "The addition of clothes dryers expands the range of Energy Star products to include one of the most energy-intensive home appliances not yet covered by the program. Over 80% of U.S. homes have a clothes dryer, and dryers account for approximately 6% of residential electricity consumption."
What makes these new dryers more energy efficient?
With the help of Energy Star, gas, electric and compact dryers will become much more efficient. The new specifications will include auto termination sensors, which will reduce energy use by approximately 20% less than minimum efficient standards by terminating the drying cycle as soon as the clothes are dry. Newer dryer models will also offer more heat pump dryers, which re-pump hot hair back into the drum; thereby using most of the heat and eliminating the need for dryer ducts. Other energy-saving features include performance alerts concerning different cycle selections and the smart grid-ready option to connect their dryer with their local utility to save on energy bills.
When appliance repair is needed…
Over the course of time and extended use, even the most energy-efficient appliances need help sometimes. Nothing lasts forever and maintenance and occasional appliance repair is vital to the lifetime of all machines. Should you be the proud owner of one of these new residential dyers ((or any other household appliance) and find yourself in need of some professional help, the man to call if you live in the Manhattan-Bronx-Westchester areas of New York City is Anthony The Appliance Doctor.
Saving the day for appliance owners has been Anthony's calling in life for more than three decades. He and his highly trained staff of technicians can solve any appliance repair problem anytime. Call them at: 914-294-3737 or 1-888-872-6866 or visit at the website: www.appliancedoctorx.com.